Stripe is the Best Secure Payment Gateway for Online Business
Stripe is an American technology-based company that establishes economic infrastructure for every size of internet businesses — from new startups to public companies. Founded in 2009 at in San Francisco, California.
Using Stripe, the buyer can accept payments and manage their businesses online. Stripe ranks #2 after Paypal on the number of websites using it as their payment processor. It's the best alternative of PayPal for online business
Stripe converts the money into your currency when your online store collects payments in other currencies. When you collect payments in other currencies, Stripe converts the money into yours.
Stripe provides the technical, fraud prevention, and banking infrastructure required to operate online payment systems.
Is stripe better than PayPal?
PayPal is the faster, safer way to send money, make an online payment, receive money or set up a merchant account. It's a very old online banking company that started the journey in 1998.
PayPal has 286 million active accounts – Last updated 7/24/19
Stripe is the most popular online payment gateway. They started focusing online business make easy to receive payment from any currency. In their website they say *Stripe making the online financial transaction easy to process transactions and manage an online business. *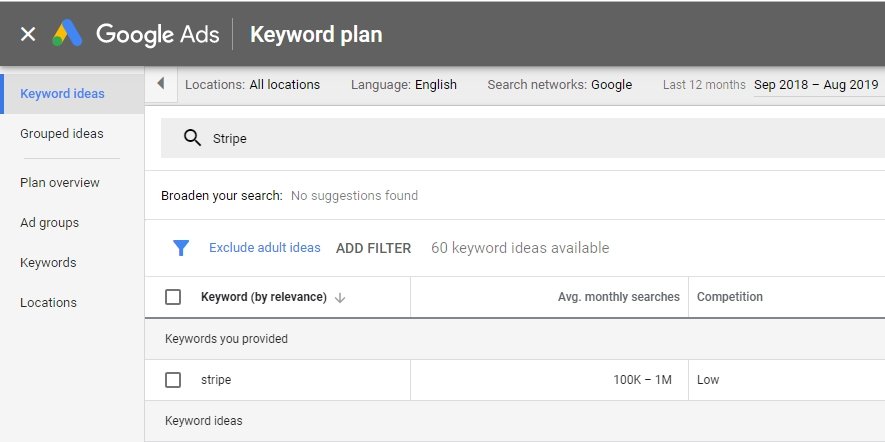 Who is the best payment gateway does not depend on the feature in all time. Sometimes it depends on how you want to get and for what purpose.
In my perception stripe is best for small business when you think about digital payment securely and easy use and integration. You can easily set up this payment gateway in your website within few minutes without any developer guide. To Receive payment from different currencies Stripe is best than any others payment gateway.
How much does it cost to use Stripe?
Stripe charge you a flat rate of 2.9% + 30¢ per successful charge as long as you're doing under $1 million in volume per year. But this rate varies from country to country, but it's always flat. You can avoid this fee by connecting a bank account from the country with the currency you're using.
To know full details. Visit Stripe Pricing Page.
What does need to create a Stripe account
To create a Stripe merchant account for your eCommerce business you have to an active bank account that you can connect to the platform
Does stripe accept PayPal?
No, Stripe doesn't accept payment from PayPal — It currently supports credit and debit card payments. The fact is that PayPal and Stripe both serve the same purpose and that is processing debit and credit card payments.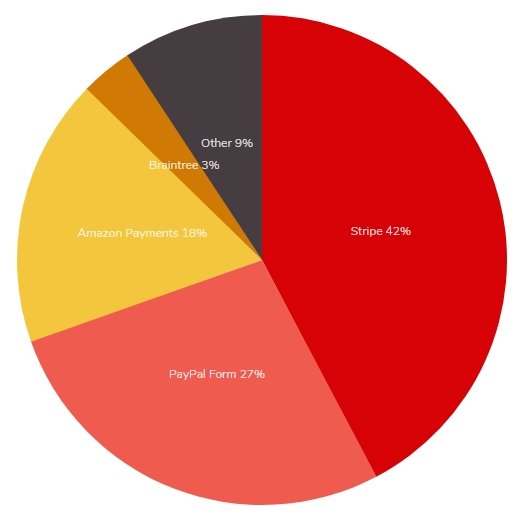 How long does Stripe take to payout?
The very first transfer Stripe makes to your bank will take 7 days to post in the US or Canada, and can take up to 10 days to post to UK and EU accounts. Payouts are bundled together and paid out to US customers within 2 business days
Also, Stripe offers Instant Payouts. To know more about visit Stripe Payouts
Is paying with stripe safe?
Millions of companies in over 120 countries use Stripe to start, run, and scale their businesses. They handle billions of dollars every year for forward-thinking businesses around the world.
Stripe is a very secure online payment processing for internet businesses on the transaction security viewpoint. It's uses automated applications and electronic underwriting. Stripe is PCI Level encrypted so all of the transactions are protected from a potential data breach.
However, Stripe also accepts ACH transactions, which PayPal doesn't, and offers them for just 0.8% per transfer.
Does stripe support Apple Pay?
Yes, Stripe support Apple Pay. You can now accept payments via Apple Pay for physical & digital goods, donations, subscriptions and more. Apple Pay is thoroughly compatible with Stripe's features. Stripe does not charge any additional fees to process Apple Pay payments.
In the next tutorial I will discuss *Setup Stripe with Your Online Store?* Also, Record a Video so that you can learn and do this yourself without any developer.
If you need any services related eCommerce then you can take a look at my services page here eCommerce Services