My Services:
Website Design
Website Maintenance
eCommerce Website Development
Transform Business to Digital
Website Audit and Fix Issues
Build Chatbot Messenger
I like to share feedback with you that better explains my skills and services.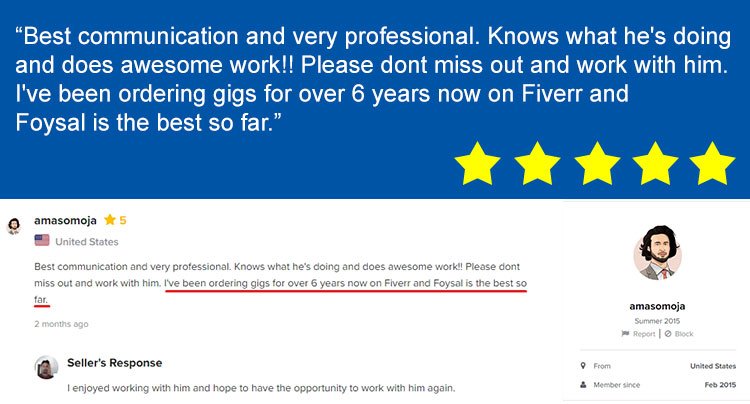 Best communication and very professional. Knows what he's doing and does awesome work!! Please dont miss out and work with him. I've been ordering gigs for over 6 years now on Fiverr and Foysal is the best so far.

I needed an update to my website and reached out to the seller. Almost immediately he got back to me. Was very professional, efficient and gave me just what I wanted. I will definitely be coming back for assistance now that I have found someone that delivered so wonderfully. Thank you so much!

Very detailed in showing me that the work had been completed. Great at troubleshooting and great communication. Will use again for sure.
My Professional Skills:
eCommerce Website Design, Development, Update, Maintains
Full Digital Marketing for eCommerce Business
eCommerce Business Support Assistant
Most importantly, If you are thinking you start an eCommerce Business or Move your Psychical Business in Online/ Internet then I am here for you. Because I can help you to start your business and run it to make a profit. You can also contact me if you already have an online business but not getting sales or success as an expectation.
Feel Free to contact me and ask me unlimited questions about Online Business or eCommerce Business. I will give you the best suggestion as my experiences and knowledge.