Google reports. that 27% of the online global population is using voice search on mobile. Global voice search is expected to be worth $40B by 20233.
65% of people who own Amazon Echo or Google Home can't imagine going back to type in the keyboard. The Amazon Echo was the best-selling product on all of Amazon in the 2018 holiday season.
Every second, Google processes more than 1,000,000 search queries, and that number continues to grow each year. Although our need for instant answers hasn't changed, what has changed is the way we search for those answers and how Google presents the answers. For example, there is now a much larger marketing focus on natural language processing (NLP) and how it affects voice search.
Since Internet Search has evolved primarily from desktop-powered to mobile-powered, the most significant change is how people search using voice assist devices. Apple's Siri, Google's Home, or Amazon's Echo device, people are going hands-free to search for them.
As voice search grows, you need to know how to optimize your website so you can reach your valued customers.
What is voice search?
Voice search is a speech recognition technology that allows users to perform a search on the internet by via voice command asking a question on a smartphone, smart device or a computer instead of typing the query into a search box bu keyboard.
I believe this very strongly big changes happen slowly at first, then all at once. Also, Experts from Google and Microsoft agree this will be one of the major innovations in the search feature in the next 10 years. But it's already happening TODAY.
It's the best time to position your business to take advantage of it now.
I took a deep dive into this big, new trend in eCommerce Marketing. So in this tutorial, I will share everything you need to know for your eCommerce business marketing.
72% of parents who own voice-activated speakers have considered shopping using those devices.
Top 10 best virtual assistants 2022
Siri
Alexa
Google Assistants
Fyle
Extreme
Cortana
Bixby
DataBot
Lyra
 Hound
What is the most popular voice assistant?
On the base on the mobile device search query, Siri and Google Assistant still reign as the most another popular search device. A recent study by Microsoft found that Apple's voice assistant Siri and Google Assistant remain the most used A.I. assistants worldwide.
Everything at our fingertips literally, we always get tired of typing, be it a message, dial a number or run an app.Virtual assistants have taken the world by storm as they offer a lovely substitute to conventional typing.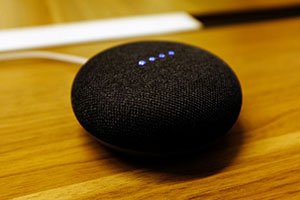 Why you should prepare your eCommerce business website for voice search?
You may be thinking, "Voice search? None of my customers use it! "But look at some industry statistics. You can understand how fast voice search is growing and why you should start optimizing your website for it. According to Social Media Today, 50% of people now use voice search when researching products.
40% of adults now use voice search once per day (source: branded3)
Voice commerce was a $1.8 billion retail segment in the US. in 2017 and $200 million in the u.k (source: voicebot.ai)
Mobile voice-related searches are 3x more likely to be local-based than text (source: search engine watch)
61% of 25 to 64-year-olds say they will use their voice devices more in the future. (Source: PwC)
82% of voice assistant users worldwide use them to seek information. (Source: Statista)
71% of wearable device owners believe they'll be performing more voice searches in the future. (Source: PwC)
Up to 43% of voice-enabled device owners use their device to shop. (Source: Narvar)
11.5% of smart speaker owners in the US make purchases by voice every month. (Source: Voicebot)
52% of smart speaker owners are interested in receiving info about deals, sales, and promotions from brands. (Source: Google)
51% of consumers use voice search to research restaurants. (Source: BrightLocal)
There will be over 1 billion devices featuring voice assistants in use this year.
How to Optimize Your Website for Voice Search?
Make your website fully responsive and mobile-friendly
Submission your website in the local directory
Listing in google business for local search
Use simple words and short sentences
Create an FAQ page for your website
Target your audience's questions.
Make fast your website to load
Secure your website with SSL
Apply Structured data