Best eCommerce Platform not only attracts potential customers but also provides a great user experience and presents your shop in the best light. Of-Course! It should be included easy management features for businessmen. As they are not a technical guy or programmer.
In this tutorial, You are going to know What is the best eCommerce platform and why? Also, If you think, You need a personal consult to choose the Best eCommerce Platform and Start Your Online Business then click on the below button to get a free business consult.
Table of Contents
10 Best eCommerce Platforms in 2021
Best eCommerce platform for small business
Best eCommerce platform for startups
Best eCommerce platform for clothing
Best eCommerce platform in the US
Best eCommerce platform in the UK
Best eCommerce platform in Canada
Best eCommerce platform in Australia
Best eCommerce platform in Bangladesh
Best eCommerce platform in India
Best eCommerce platform in Hong Kong
Best eCommerce platform in Malaysia
Best eCommerce platform in Singapore
10 of the Best eCommerce Platforms in 2021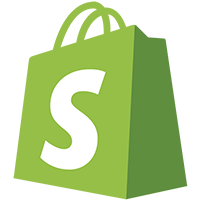 Shopify was started in Ottawa, Canada, in 2004 by three Canadians, inspired by a poor online shopping experience with snowboarding equipment. 1.75 million merchants sell on the Shopify platform and 1.59 million live websites use Shopify (Source: Backlinko).
Shopify stores now run businesses in 175 different countries. Shopify powered 20 percent of all e-commerce websites in 2020 (Source: Statista)
Shopify customers include major brands like Nestle, Pepsi, Unilever, and Budweiser, as well as innovative brands like Gymshark, Hawkers, and Leesa and celebrities like Kanye West (Sources: Shopify).
In 2012, Shopify had 42,000 merchants; in 2016 it had 377,000 merchants; just three years later, it has more than double that number (Source: Host Sorter)
Most Shopify sellers are first-time entrepreneurs (Source: Wall Street Journal).
WooCommerce is a customizable, open-source eCommerce platform built on WordPress. Add the WooCommerce plugin to any WordPress site and set up a new store in minutes. Get secure payments, configurable shipping options, and more, out of the box – for free.
The official WooCommerce plugin is downloaded 140,115,510 times from WordPress.org and counting.
Over 4,414,537 live websites are using WooCommerce.
WooCommerce is downloaded at least 30,000 times every day from WordPress.org
7.8% of all the websites use WooCommerce.
WooCommerce is the leading eCommerce platform with 28.24% of market share worldwide.
Among all the eCommerce websites on the internet, 15% use WooCommerce.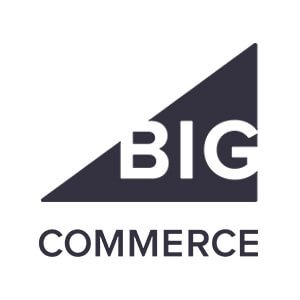 BigCommerce is a reliable platform for any large size eCommerce website since launching. BigCommerce is a highly customizable platform. BigCommerce includes built-in SEO features to help businesses increase organic exposure.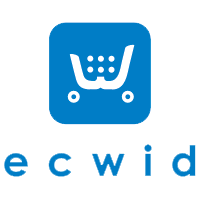 Ecwid is an e-commerce platform that helps to easily create a bold, easy-to-use online store and start selling anywhere online or in person. Ideal for small and medium-sized businesses. Hundreds of thousands of small businesses using Ecwid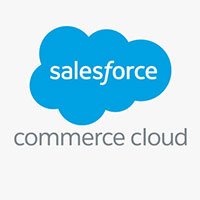 Salesforce Commerce Cloud is a highly scalable, cloud-based software-as-a-service (SaaS) ecommerce solution. It offers best-in-class features and functionality developed and refined over many years to provide a highly optimised ecommerce experience.
Magento is an ecommerce platform built on open source technology which provides online merchants with a flexible shopping cart system, as well as control over the look, content and functionality of their online store. Magento offers powerful marketing, search engine optimization, and catalog-management tools.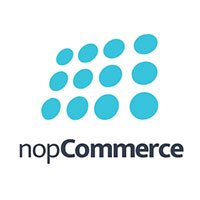 nopCommerce is the most popular ASP.NET shopping cart in the world based on Microsoft technologies. Free and open-source eCommerce platform. One of the significant advantages of using nopCommerce for your project is that you get a variety of e-commerce functionalities free of charge. It combines the best features of open-source and commercial software that can help you to establish an excellent e-commerce store and bring your business to the next level.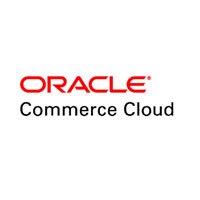 Move business online and enrich the buying experience with data from your CRM and back-office systems. Oracle Commerce is a unified B2B and B2C ecommerce platform that makes your digital sales channels central to your company's success by building personalized, online buyer experiences, innovating faster, and boosting sales.

PrestaShop has more than three hundred built-in features for managing product listing, payments, shipping, manufacturers and suppliers. PrestaShop uses a web template system that allows users to customize store themes and add new features through add-on modules.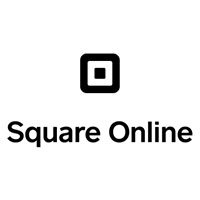 Square Online has all the tools you need to start selling online for free. Start an eCommerce website, take online orders, offer delivery, sell on social. Square Online is an easy-to-use, affordable eCommerce website builder. 
Best eCommerce platform for Small Business
Shopify. Shopify is one of the biggest and most popular ecommerce platforms amongst businesses of all sizes. …
BigCommerce. Another great ecommerce platform is BigCommerce. …
Selz. …
Wix Ecommerce. …
Squarespace. …
WooCommerce.
Best eCommerce platform for Startups
For serious eCommerce businesses, Shopify remains the default choice. …
For artsy stores with few products, Squarespace is a good option. …
For eCommerce first-timers, BigCommerce is easily the best choice. …
For small businesses, Wix is a fantastic option.
Best eCommerce platform for Clothing
Magento eCommerce. Owned by Adobe, Magento is the eCommerce platform of choice for many of the most renowned fashion brands in the world, including Hermès and Christian Louboutin. …
WooCommerce. …
Shopify eCommerce. …
BigCommerce. …
OpenCart. …
Big Cartel.
Updating…..
To Know More About Me Click Here