Best eCommerce Platform not only attracts potential customers but also provides a great user experience and presents your shop in the best light. Of-Course! It should be included easy management features for businessmen. As they are not a technical guy or programmer.
In this tutorial, You are going to know What is the best eCommerce platform and why? Also, If you think, You need a personal consult to choose the Best eCommerce Platform and Start Your Online Business then click on the below button to get a free business consult.
How to Choose the Best eCommerce Platform
When you are in your eCommerce business, you need to partner using the best eCommerce platform with a platform that meets your customers' needs and needs.
Here are a few most important features to be aware of when working with an eCommerce website builder. Although there are many other aspects to consider, the three eCommerce platform specifics shouldn't be ignored.
Site Design
Your eCommerce site builder must be simple to set up. Specific eCommerce platforms don't require expertise to use complex computer programming languages. A simple drag-and-drop or copy-and-paste function can work in your favor.
eCommerce platform charges
If we're discussing pricing, things can get more complicated with eCommerce platforms since they charge slightly differently than other services. There are three types of charges you could have to pay for the creation of a website for eCommerce:
Monthly fees. It ranges from nothing to hundreds of dollars paid directly into the platform. In most of the plans listed, you can expect to pay about $30 for the basic plan.
Fees charged by payment gateways. These are the charges that you pay when processing a credit card charge. The standard fee is 2.9 percent, plus an additional $0.30, but this will go lower with increasing volume and initial payment amounts. Some platforms, such as Wix and Shopify, use their payment gateways users can utilize in addition to Stripe, PayPal, and similar services.
Transaction fees. They're a different percentage-based charge which is added to any gateway fees. Many services markets themselves as having zero transaction charges; however, this does not mean there's a separate fee. Some companies charge a percent or 2percent transaction fee if you don't utilize their gateway.
Let's look at a brief illustration by using the current price of Shopify. The Basic plan is $29 per month. In addition, you'll pay 2.9 percent plus $0.30 per transaction. Additionally, there is an additional 2% transaction cost when using an alternative payment method.
That means that if you would sell 10 T-shirts for $50, you'd have to be paying Shopify $30 for the monthly subscription, as well as $1.75 for each T-shirt that is sold. It was $46.50. If you had an entire month when there were no T-shirt sales, that's only the amount of $29 or, If you had a good month when you sold 50 shirts, you'd get $116.50.
If you also sold 10 T-shirts and decided to make use of Stripe's payment processor instead, it would cost you Shopify $39.90 ($29 plus $1 per shirt sold) as well as Stripe $17.50 (2.9 percent + $0.30 per T-shirt) which is an overall total of $56.50.
As you will see, the monthly cost depends on your choices and how you manage your business. We suggest conducting a few calculations behind the envelope while you're choosing the payment method and plan to figure out which one works best in your case. We've stayed clear of services that charge substantial transaction fees and fees or unrealistic volume expectations but do some numbers to make sure.
The best eCommerce platform to get up and running fast
Shopify (Web, iOS, Android, and Web) Shopify has been around for over 15 years and has more than two million stores being built with Shopify's platform. It's tough to come across a more suitable solution for most small businesses seeking to get an online store operating quickly.
Join to get a credit-card-free 14-day trial. Within only a few minutes, you'll have the first version of your store built to start. The wizard for onboarding guides you through adding your items and customizing the appearance of your store, connecting to your domain, and then getting set up to process this crucial payment.
Even if you've not built an online site before, you're not likely to get lost within Shopify's user-friendly web application. Making a purchase, for instance, is as easy as clicking Products on the sidebar and then clicking the Add Products button. Enter details like the price and name of the product, the quantity you have in stock, along with any other pertinent information, then change the status to Active, and it's now to your online store, ready to sell.
Although Shopify does a great job from the beginning, its extensibility and the app store make it a great alternative. Consider the situation with themes: Shopify has 10 free themes, and more than 50 themes are paid for starting at $140. To browse through them, visit Themes, and in the Theme Library, click Visit Theme Store. This isn't a bad idea.
However, because Shopify is so well-known and has such a large user base, you can discover over 1,300 designs on ThemeForest or find an expert designer who has experience using the platform to create your custom theme.
It's the same for nearly every feature you'd like to have. However, if it's not available to Shopify, you can locate extensions, plugins, or services that can do it through the app store. Go to apps.shopify.com, search for the app you're looking for, and add it to the Add App. Return on your Shopify dashboard and select Apps from the menu bar to view all apps you've installed.
It's not a shock to learn that Shopify is integrated with Zapier So should you wish to automate include new clients to your marketing list, monitor orders with a project-management tool as well as link Shopify to any of the other applications you're using, you'll be able to accomplish it with ease.
Shopify Price: Free for 14 Days starting at $29/month. 2.9 percent plus $0.30 per transaction for the Basic Shopify plan that includes unlimited products
The best eCommerce platform for selling in person as well as online
Square (Web, iOS, Android) If you're looking for the possibility of selling in person, for example, at the farmer's market or a craft market, as well as via your online store, it's the best option. The information for your online or offline sales is organized in a single place, which means there's no need to switch between applications and find customer information using various spreadsheets or entering details manually in the aftermath of the event.
Square purchased the website-building application Weebly in 2018, which means that when you create your store, it's Weebly running behind the scenes. If you're ever seeing a URL that links to weebly.com, there's not a problem to be concerned about. (Note that we observed fewer Weebly URLs appearing in our latest review.)
Square provides one of the best in-boarding. Once you've signed for an account, you'll need to complete a short survey about your company and what it requires. You can choose to make a simple booking page, an entire online retailer, or just simple checkout links based on the type of service you're seeking. The default theme can be altered to fit the industry category you select.
For customization of the storefront, Square is a little less flexible than other choices. Instead of selecting the theme that will do most of the job, in Square, you must create your designs with the (admittedly superior) website builder or employ a designer for as little as $99 to create the work for you.
In your Square Dashboard, click Online, then click Website > Edit Site to begin. On the sidebar to the left side, you can choose the various elements of the page or click directly on them. To expand your options, click the three dots. You can alter each element's colors, fonts, colors, and layout individually and upload your pictures. It's great, but it's a little limited.
You can make "items," what Square refers to as products or services available that are available for sale through both the traditional Square Dashboard as well as on the Square Online Dashboard, and they'll be synced with a standard Item Library. This means you can sell the same items online and offline or have a few items you can have listed in one place. Go into Items under Item Library and click to create an Item.
If you're planning to conduct an in-person purchase, you can open the menu then select Virtual Terminal, which acts as a virtual cash register. Suppose you own a Square credit card reader (available for free ) and want to use it. In that case, you can swipe your customers' cards at an additional 2.6 percent plus the $0.10 cost from Square, and their data will be uploaded automatically into your bank account. In other cases, you'll be able to input the credit card information of your customers' details for an additional 3.5 percent + $0.15 cost per transaction. On the web, Square's fees are comparable. You'll be charged 2.9 percent + $0.30 for each transaction in the free plan.
Square is also integrated with Zapier, which means you can connect it with hundreds of other applications to post your transactions in-person to the Slack channel that allows everyone else to review or to take notes by using Airtable.
Square Pricing: No cost with 2.9 percent + $0.30 per transaction to use unlimited items and the option of a square logo on the site. Prices start at 12$/month, billed annually, with 2.9 percent plus $0.30 per transaction. You can also use a custom domain and eliminate advertisements.
Table of Contents
10 Best eCommerce Platforms in 2022
Best eCommerce platform for small business
Best eCommerce platform for startups
Best eCommerce platform for clothing
Best eCommerce platform in the US
Best eCommerce platform in the UK
Best eCommerce platform in Canada
Best eCommerce platform in Australia
Best eCommerce platform in Bangladesh
Best eCommerce platform in India
Best eCommerce platform in Hong Kong
Best eCommerce platform in Malaysia
Best eCommerce platform in Singapore
10 of the Best eCommerce Platforms in 2022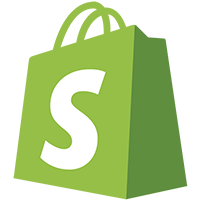 Shopify was started in Ottawa, Canada, in 2004 by three Canadians, inspired by a poor online shopping experience with snowboarding equipment. 1.75 million merchants sell on the Shopify platform and 1.59 million live websites use Shopify (Source: Backlinko).
Shopify stores now run businesses in 175 different countries. Shopify powered 20 percent of all e-commerce websites in 2020 (Source: Statista)
Shopify customers include major brands like Nestle, Pepsi, Unilever, and Budweiser, as well as innovative brands like Gymshark, Hawkers, and Leesa and celebrities like Kanye West (Sources: Shopify).
In 2012, Shopify had 42,000 merchants; in 2016 it had 377,000 merchants; just three years later, it has more than double that number (Source: Host Sorter)
Most Shopify sellers are first-time entrepreneurs (Source: Wall Street Journal).
WooCommerce is a customizable, open-source eCommerce platform built on WordPress. Add the WooCommerce plugin to any WordPress site and set up a new store in minutes. Get secure payments, configurable shipping options, and more, out of the box – for free.
The official WooCommerce plugin is downloaded 140,115,510 times from WordPress.org and counting.
Over 4,414,537 live websites are using WooCommerce.
WooCommerce is downloaded at least 30,000 times every day from WordPress.org
7.8% of all the websites use WooCommerce.
WooCommerce is the leading eCommerce platform with 28.24% of market share worldwide.
Among all the eCommerce websites on the internet, 15% use WooCommerce.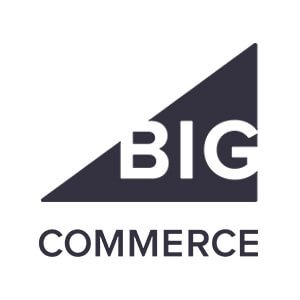 BigCommerce is a reliable platform for any large size eCommerce website since launching. BigCommerce is a highly customizable platform. BigCommerce includes built-in SEO features to help businesses increase organic exposure.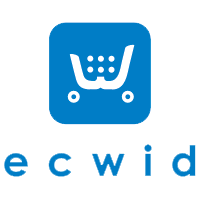 Ecwid is an e-commerce platform that helps to easily create a bold, easy-to-use online store and start selling anywhere online or in person. Ideal for small and medium-sized businesses. Hundreds of thousands of small businesses use Ecwid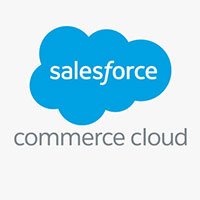 Salesforce Commerce Cloud is a highly scalable, cloud-based software-as-a-service (SaaS) eCommerce solution. It offers best-in-class features and functionality developed and refined over many years to provide a highly optimized eCommerce experience.
Magento is an eCommerce platform built on open source technology that provides online merchants with a flexible shopping cart system, as well as control over the look, content, and functionality of their online store. Magento offers powerful marketing, search engine optimization, and catalog-management tools.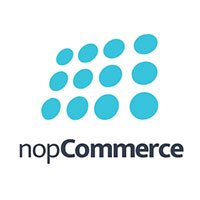 nopCommerce is the most popular ASP.NET shopping cart in the world based on Microsoft technologies. Free and open-source eCommerce platform. One of the significant advantages of using nopCommerce for your project is that you get a variety of e-commerce functionalities free of charge. It combines the best features of open-source and commercial software that can help you to establish an excellent e-commerce store and bring your business to the next level.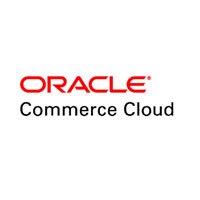 Move business online and enrich the buying experience with data from your CRM and back-office systems. Oracle Commerce is a unified B2B and B2C eCommerce platform that makes your digital sales channels central to your company's success by building personalized, online buyer experiences, innovating faster and boosting sales.

PrestaShop has more than three hundred built-in features for managing product listing, payments, shipping, manufacturers, and suppliers. PrestaShop uses a web template system that allows users to customize store themes and add new features through add-on modules.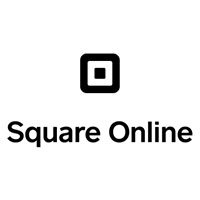 Square Online has all the tools you need to start selling online for free. Start an eCommerce website, take online orders, offer delivery, sell on social. Square Online is an easy-to-use, affordable eCommerce website builder.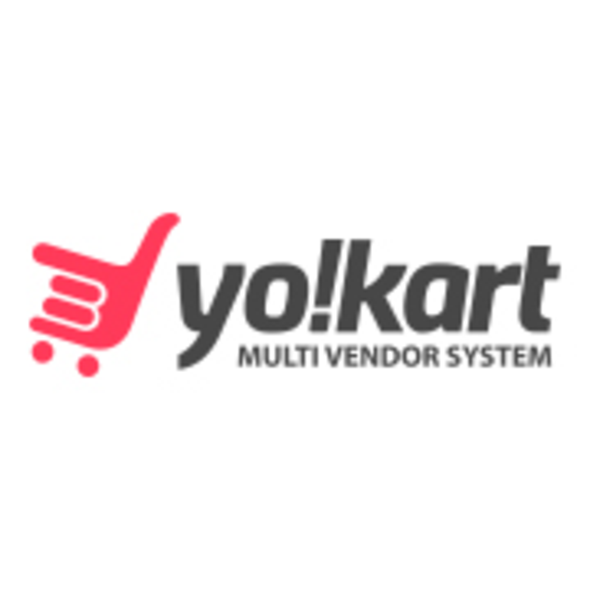 Yo!Kart is a self-hosted customizable multi vendor eCommerce platform to launch an online marketplace website quickly. It is ready-made software that provides all standard eCommerce features such as shipping management system, tax management system, product catalog management, etc right out of the box. There are over 2000 clients in 70+ countries using Yo!Kart to power their online marketplace.
It is one of the best multi vendor software and doesn't require any third-party extension to perform marketplace operations. UNI Diamonds, Voyij, and Bozinga are some of the popular online marketplaces powered by Yo!Kart.
There are readymade buyer mobile apps for the iOS and Android platform
More than 20 payment gateways including Pay at Store are pre-integrated
A one-time fee for a lifetime license and no recurring charges
Abandoned cart recovery management
In-built SEO tools for strong SEO performance
Yo!Kart pricing starts at a $999/one-time fee (for the B2C version) and a $1,499/one-time fee (for the B2B version).
Best eCommerce platform for Small Business
Shopify. Shopify is one of the biggest and most popular ecommerce platforms amongst businesses of all sizes. …
BigCommerce. Another great ecommerce platform is BigCommerce. …
Selz. …
Wix Ecommerce. …
Squarespace. …
WooCommerce.
Best eCommerce platform for Startups
For serious eCommerce businesses, Shopify remains the default choice. …
For artsy stores with few products, Squarespace is a good option. …
For eCommerce first-timers, BigCommerce is easily the best choice. …
For small businesses, Wix is a fantastic option.
Best eCommerce platform for Clothing
Magento eCommerce. Owned by Adobe, Magento is the eCommerce platform of choice for many of the most renowned fashion brands in the world, including Hermès and Christian Louboutin. …
WooCommerce. …
Shopify eCommerce. …
BigCommerce. …
OpenCart. …
Big Cartel.
There are many advantages to starting an online business over a brick and mortar as the initial investment is smaller, you can start either small or big, and your online business can be operational all day long all week long and serve customers across the nation (or around the globe should you wish to ship it that far). It's also easier and less expensive to grow operations if needed, making starting an online store much more appealing to those who want to become entrepreneurs. However, there are crucial steps to follow and investment decisions to ensure that your company can be a successful online success story. Your eCommerce website as every other company. You must comply with tax regulations, get the permits required, make investments in the retention of customers and communications, and create an accessible mobile platform.
Updating…..
To Know More About Me Click Here